At Life-Space Group, it's our mission to make the latest scientific advances in microbiome health available to all, and to lead the way in paediatric supplementation.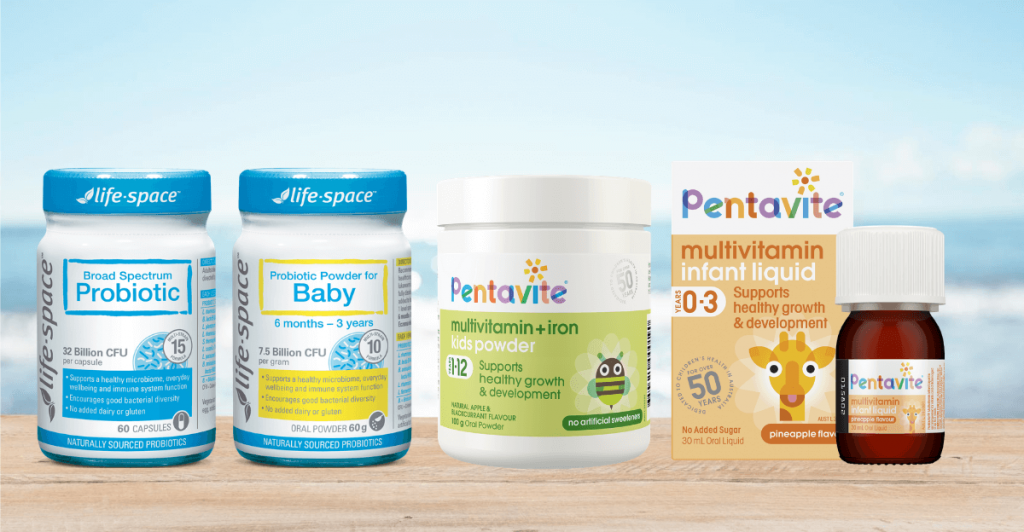 We are committed to supporting people's health and wellbeing by developing the highest quality, specialist formulations based on scientific research.
Life-Space Group companies include Evolution Health and Pentavite, responsible for domestic and international sales, and Ultra Mix, our Australia-based manufacturing arm. We are a brand owner, manufacturer and supplier of complementary medicines and foods.
Building on over 20 years of manufacturing expertise in therapeutic products through our Australian manufacturing arm, Ultra Mix, we're a vibrant player in the health industry for the Australian and global marketplace.
Life-Space Group's portfolio includes Life-Space, the number 1 probiotic brand in Australia* and on the major Chinese ecommerce platforms, Tmall and Taobao*; plus Pentavite, which has been dedicated to children's health in Australia for over 50 years.
* IRI Aztec MarketEdge. Total Probiotics – Australian pharmacy and grocery (units & dollars) MAT to 19/02/2023. **Tmall and Taobao. Data periods: 01/07/2019 to 01/07/2020.